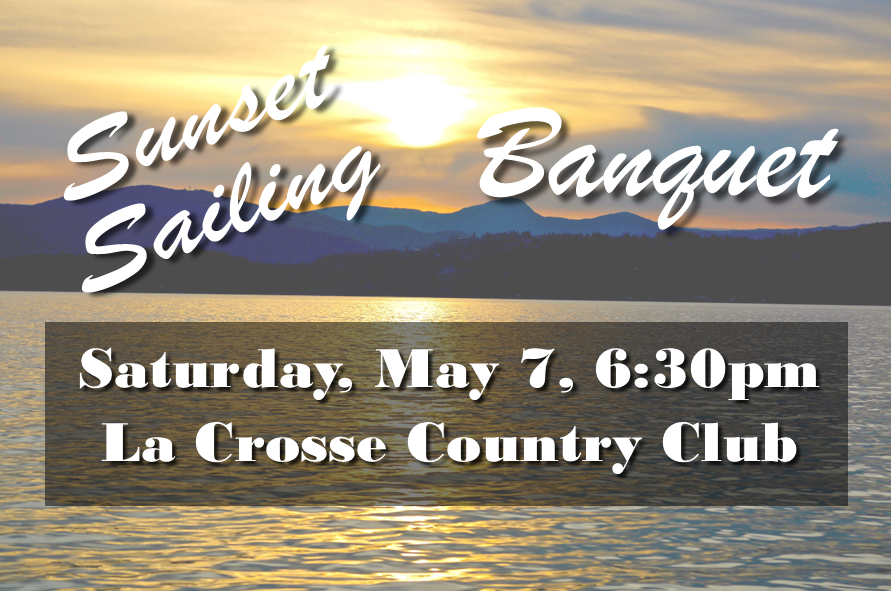 Join us for our spectacular Sunset Sailing Banquet, a special nautical theme dinner in a special setting. Enjoy your meal by candlelight and enjoy live music and some fun entertainment. This year's banquet will again be held in the La Crosse Country Club located on the site of the original country club, location of the first barbed wire banquets over 50 years ago. The club is located at 1st and Columbia Streets next to the golf course.
Following the banquet will be a short program, announcement of the splicing winners, Wireshow Awards Ceremony, and more.
$20.00 per person
Reservations are required
A limited number of tickets are available. Tickets may be reserved by registering on-line or by calling 785-222-2808.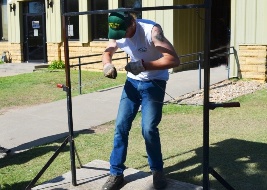 This will be the 56th year for the World Champion Barbed Wire Splicing Contest™. The competition will be held on Saturday from 12:00pm until 1:00pm and is open to anyone.
Prizes will be awarded in three catagories: Men's, Ladies', and Youth division. This year, we will have some great prizes for the winners in each category.
This splicing contest has been a part of the festival since the beginning. In 1967, Rush County Agricultural Extension Agent E. L. VanMeter developed rules for the competition with assistance from Kansas State University Extension Service, Manhattan, sponsors of 4H programs in Kansas.
Splicing Contest rules and details available here.
This year, in keeping with our nautical theme, we are offering a special opportunity to view a world-class museum exhibition on site at the Festival!
The Kansas Barbed Wire Museum has partnered with the Sternberg Museum of Natural History in Hays, Kansas to bring this exhibit to La Crosse for a limited engagement along with providing presentations in county schools and a variety of educational materials.
Funded by the National Science Foundation, In Search of Earth's Secrets is a 5-year project designed to create exciting "pop-up" science events in the style of pop-up restaurants, stores and art fairs.
Bringing high quality earth and ocean science content to rural and urban communities with traditionally underserved populations will create a buzz about the intriguing discoveries done around the world's oceans and create opportunities for further learning.
The project involves working with libraries, Girl Scouts and other youth organizations, program scientists, educators, and museums across the country.
The In Search of Earth's Secrets exhibit allows audiences to enjoy hands-on experience while learning about exciting science topics researched by the JOIDES Resolution such as earthquakes, volcanoes, and the extinction of the dinosaurs. Learn more about the topics covered in the exhibit by visiting here.