The Nekoma Bank Museum
"Telling the Story of Banking in Rural America"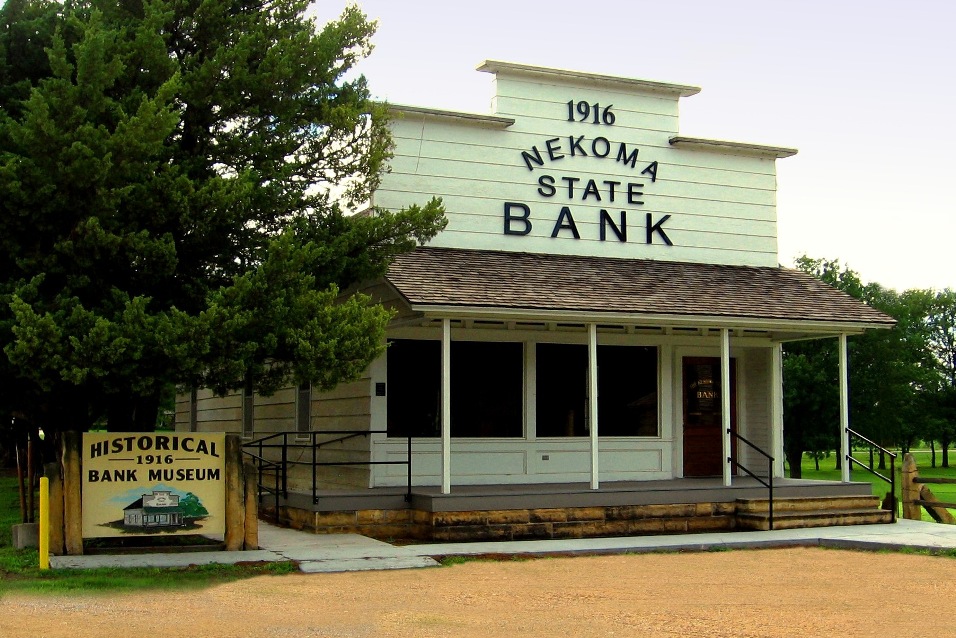 The Nekoma State Bank was chartered by the State of Kansas on June 21, 1916 with capital of $10,000. James H. Seaman was elected president, Michael T. Moran, chairman of the board, and J.P. Moran, cashier. Operating out of a simple wood frame building in the tiny community of Nekoma, Kansas, the bank endured depression, flood, burglary, armed robbery, and the decline of rural population. (More history of the bank.)
In the mid-1980s, when several Rush County banks fell into a state of insolvency and were closed by the Federal Deposit Insurance Corporation, the Nekoma State Bank remained financially strong. In December 1986, a group of investors purchased the financial assets of the bank and moved its operations to LaCrosse, the county seat of Rush County. The bank reopened in March 1987 in the building formerly occupied by the Farmers and Merchants State Bank.
For the next fifteen years, the small building stood lifeless as a monument to a past era. Soon, it became apparent that time was taking its toll on the aging structure. Gary Kay, president of the Nekoma State Bank in LaCrosse recognized that if preservation efforts were not soon undertaken, the building would be lost.
Under the direction of the Rush County Historical Society, a fund-raising campaign was begun with the intention of relocating the threatened building to Grass Park in LaCrosse. In early 2003, the brick vault was removed, the building was loosened from its foundation, placed on steel beams, and raised on to a trailer in preparation for a journey through the back roads of Rush County to its new home. In May 2003, the building made the 2 1/2 hour journey and was placed over its new foundation without a problem. The building had begun a new chapter in its life as part of a complex of historical structures under the care of the Rush County Historical Society. The restoration has mostly been completed. The Society has added display components to the building to further the museum's mission to educate and preserve the heritage of rural banking in Western Kansas. A gallery in the "Board Room" displays photographs of all banks in Rush County, past and present.
Open the door to see how the museum came together...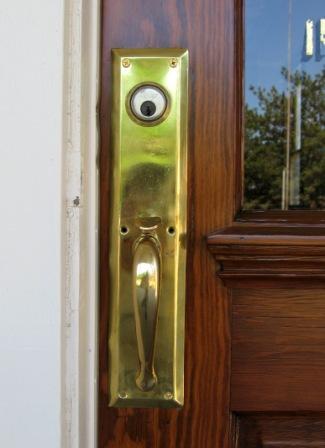 ---
To learn more about the history of banking in Rush County, the Rush County Historical Society has published a book entitled
"A Century of Rural Banking in Rush County, Kansas" available on our website.
---
Come visit the museum to learn more!
The Nekoma Bank Museum, 202 West 1st Street, La Crosse, Kansas 67548
---